Sprint's Galaxy Nexus pre-orders sell out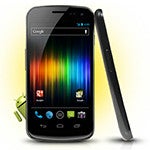 When the LTE-equipped Samsung Galaxy Nexus launches on Sprint on the 22nd, it will be closing in on half a year since the original
GSM version
launched to the world. Does that mean no one will want it? Apparently not, as Sprint's website shows they have already sold out of their pre-order stock in the
first 72 hours
. (Don't panic if you wanted one, there should be plenty in stores on launch day).
Of course we don't know how many devices Sprint ordered for pre-sale, so we don't know if this translates to monster sales or just poor corporate planning, but clearly the Galaxy Nexus is drawing more interest than Sprint had planned for. It's worth noting that
LG's Viper 4G LTE
handset, which has been on pre-order longer AND is currently priced for $100 less has not managed to sell out, so it would seem that Google's slightly-aged flagship device still has some legs left in it.
Are you on Sprint? Do you plan to pick one up, or is there another phone you've got your heart set on? Let us know in the comments section below.
source:
Sprint
via
The Verge