Sprint will now reimburse 100% of your cancellation fees when you switch carriers
28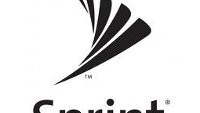 Sprint announced on Friday that it will now reimburse you for 100% of the money you pay your current carrier as an early termination fee, so that you can break your two year contract with them to join Sprint. If you don't have a two-year contract, Sprint will pay the remaining amount you owe on an equipment installment plan.
Here is how the process works. You bring your number into Sprint with your ETF fee or the balance for your equipment installment plan. Next, you purchase a phone using Sprint Easy Pay, the iPhone for Life Plan, or Sprint Lease. You can also dig deep into your pockets and pay full retail price for a brand new handset. Go online to www.sprint.com/joinsprint and upload a bill that shows applicable charges for reimbursement within 60 days of activation.
Now, all that is required is for you to hand over to Sprint the phone associated with the account you are closing. You will receive a free pre-paid mailer for the task. The phone must be in good working condition. The fees will be reimbursed in the form of an American Express Reward Card.
"Sprint is dedicated to its customers. We have invested millions of dollars in our network and offer the most competitive rate plans in the industry. And, now we are making it easy to see what Sprint is all about by paying your costs to switch including early termination fees. We want all U.S. wireless consumers to find out what our 56 million customers already know – Sprint offers the best value in wireless."-Tom Roberts, senior vice president-Marketing, Sprint
If T-Mobile hasn't yet passed Sprint for the third spot among the nation's top four carriers, it should soon. And that puts Sprint in desperation mode as it tries to recover some long-lost momentum.
source:
Sprint
via
AndroidAuthority