Sprint will be seeing new Palm devices in the near future?
21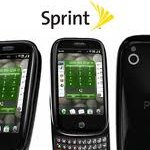 Looking back, Palm's webOS devices for Sprint still managed to bring customers in, granted it might not have been a staggering amount, it still nonetheless aided the pin dropping network. After the experience, some would question Sprint's commitment in potentially siding with the long time smartphone maker again in the future.
As we near
HP/Palm's eventual event next week
, where they'll more than likely
unveil some new webOS products
, we're starting to hear the
faint whispers of them partnering with Sprint once again.
It's being reported that Sprint is letting their corporate customers know that they'll be carrying new Palm products some time in the future. Not just one apparently, but we might see more this time around – possibly the Palm Pre 2 or some other unknown device. Furthermore, it sounds like some sort of
Palm tablet
will be making its way down to Sprint as well.
It's fine and dandy that Sprint is giving Palm a second shot at their business, but we'll surely know more surrounding this exciting round of speculation as we near HP/Palm's special event next week.
source:
PreCentral