Sprint to lay off more than 2000 people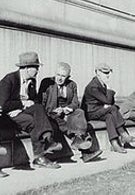 After losing a gross total of 545,000 customers during the third quarter, Sprint Nextel is cutting $350 million from it's labor costs by chopping 2,000 to 2,500 employees from the payroll. Thanks to severance pay and other costs, in the short run, this move will cost the carrier $60 million to $80 million in the fourth quarter. According to Sprint, employees and contractors will be affected.
A Sprint spokesman said that the cuts will not impact the improving customer service area where Sprint has been making strides. Since current CEO Dan Hesse took over in 2007 amid complaints about poor customer service, things have improved so much that 27 call centers have been closed due to decreased call volume. But the bottom line remains a major problem. Despite the third quarter being the first full three month period that enjoyed the inclusion of sales for the Palm Pre, Sprint lost $478 million in the third quarter, up from the $326 million loss in the prior year. Revenue slipped 9% year over year.
Palm Pre Specifications
|
Review
source:
PCWorld