Sprint to issue $6.5 billion in new debt
29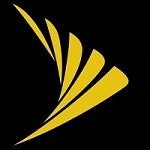 To be used for "general corporate purposes" including redemptions for current debt that needs to be paid, Sprint has put together a series of bonds for sale. In effect, borrowing from Peter to pay Paul.
Such practices are not uncommon in the corporate world, though America's third largest carrier has been having a tough time chipping away at debt accumulated from its acquisition of Nextel years ago.
Now that the Nextel network is shut down, Clearwire is in the stable and
SoftBank has taken majority ownership of the company
, Sprint needs to focus on actually making money at some point, something that has eluded the carrier for some time now.
Unfortunately, Sprint got into a
bidding war with DISH over Clearwire
, the latter pulling over $1 billion extra in the process. Its net income to revenues has been negative since anyone can remember, putting a lot of pressure on the carrier. Aggressive pricing plans, "unlimited data" and even availability of the iPhone has, thus far, not attracted as many subscribers as hoped.
2014 (or hopefully this holiday season) is viewed as when
SoftBank will work something disruptive to draw customers to Sprint again
. In the mean time however, money needs to change hands. Of the $6.5 billion in new debt being issued, $2.25 billion will be in 8-year notes at 7.25% and $4.25 billion will be 10-year notes at 7.875%.
source:
Sprint