Sprint tackles iPhone 4S issues with network enhancements
10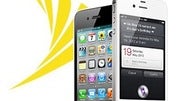 Shortly after the
iPhone 4S
was made available through Sprint, a number of the carrier's subscribers who bought it started noticing that something isn't quite right with their smartphone. Dramatically slow 3G speeds were reported by a number of Sprint iPhone 4S users, which lead to the spawning of a long thread on the carrier's online community web page.
Well, after
weeks of monitoring its network
,
Sprint has already started rolling out

"network enhancements"
in effort to put an end to the problem. And according to Fared Adib, vice president of product development for Sprint, initial customer response has been
"very positive"
after the improvements were made.
Unfortunately, some Sprint customers are still experiencing below par 3G network speeds, reports
CNET
. An iPhone 4S owner in Chicago, for example, reports that her smartphone does not reach speeds past the 500kbps mark, and the figure drops down to 200kbps in the evening. In comparison, when used in the same area, a Verizon iPhone 4S reportedly loads web pages in a fraction of the time it takes for a Sprint iPhone 4S to do the same job.
Hopefully, the network improvements that Sprint has initiated will soon resolve the issue for all of the carrier's iPhone owners. In the meantime, if you happen to be a Sprint iPhone owner yourself, do not hesitate sharing your experience in the comments below.