Sprint still in talks with Comcast and Charter; carrier plans to open 73 new stores
5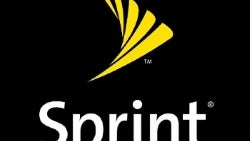 Yesterday, the exclusivity period that Comcast and Charter had with Sprint to work out a partnership or investment, expired. That means that the more logical talks with T-Mobile can continue. With Sprint's high-frequency spectrum and T-Mobile's low-frequency airwaves, the combination of the nation's third and fourth largest wireless operators sounds like a match made in cellular heaven.
Despite the end of the two-month exclusivity period, sources who are familiar with the talks told
Reuters
that both Comcast and Charter are still in the middle of discussions with Sprint. The cable companies are eager to sell Sprint's services under their own name, also known as an MVNO (mobile virtual network operator). Both Comcast and Charter have MVNO agreements already with Verizon, but Sprint is believed to offer a better deal. Still,, Comcast's Xfinity Mobile is a hybrid MVNO that uses both Xfinity hotspots and Verizon's 4G LTE pipeline.
Some say that some sort of partnership between Sprint and the cable firms would be easier to accomplish since it wouldn't be subjected to the same sort of regulatory scrutiny that a merger would bring. At least one analyst says that a four-way deal between Sprint, T-Mobile, Charter and Comcast would provide the best outcome for John Legere and company. The worst case scenario for T-Mobile would be a deal made with Sprint, Charter and Comcast that leaves T-Mobile out in the cold.
"Actually, the best-case scenario (for T-Mobile) would be a four-way deal; however that seems tough to get across the goal line. The worst-case scenario would see a Sprint/cable deal that leaves T-Mobile out in the cold entirely; we don't think this is the most likely outcome either. And then there are a host of scenarios in between, where T-Mobile would benefit, potentially greatly, but without the negotiating leverage that many have assumed."-Jonathan Chaplin, analyst, New Street Research
Sprint also announced the other day that by the end of the year, it will be adding 73 new stores in Northern California and the Midwest. 300 jobs will be created with the 43 new retail locations coming to Bakersfield, Fresno, Hayward, Napa and Reno, Nevada. 30 new locations in Iowa, Kansas, Minnesota, Missouri and Nebraska will net 200 new jobs.
source:
Reuters
, FierceWireless (
1
), (
2
)