Sprint soars from last to first place in customer service poll
75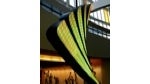 Sprint, while being the third largest carrier in the United States, isn't exactly known for its stellar customer service. Over the years, the department has frequently been ridiculed, and Sprint executives shun words such as "customer service ratings." The latest poll by Pali Research, however, shows Sprint moving from the bottom of the list to the very top.
In the research, the team noted that "Sprint Nextel finally achieved the response time benchmark ofanswering more than 80% of calls in 30 seconds or less that the priormanagement team claimed it was delivering years ago," surpassing it and rising all the way to 91 percent in their research study. Additionally, the research shows that Sprint has improved in regards to the number of times called, and how long it takes to handle a customer service call.
Verizon Wireless came in second with 85 percent, T-Mobile - 44 percent, and AT&T brought up the rear at 33 percent.
source:
Sprint Connection
Recommended Stories