Sprint reports lower than expected fiscal Q2 earnings, slashes 2000 jobs
15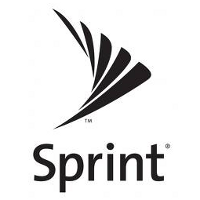 After Wall Street closed on Monday, Sprint reported lower earnings than expected for the fiscal second quarter (third calendar quarter). The company had a loss of 19 cents a share, much wider than the 6 cents a share of red ink that Wall Street analysts were expecting. Revenue also fell under expectations as Sprint reported top-line sales of $8.49 billion. That was lower than the $8.59 billion that the Street was looking for, but did top last year's revenue of $7.75 billion.
In a period where AT&T, T-Mobile and Verizon are constantly adding new post-paid customers, Sprint lost 272,000 of those coveted accounts in the three month period. While Sprint is at the moment the third largest carrier in the U.S., T-Mobile CEO John Legere has already predicted that his company will
leap frog over Sprint by the Thanksgiving Day holiday
later this month.
Sprint also announced that it is cutting 2000 employees from its work force. That amounts to 5% of the carrier's head count. Sprint is hoping to save $1.5 billion by going ahead with the layoffs.
It has been a tough year for Sprint. The mobile operator doesn't seem to be able to find an identity in the markeplace. If T-Mobile is the innovative carrier that puts customers first, Verizon is the Cadillac of wireless operators, and AT&T is the old name that has been around, Sprint doesn't seem to resonate well with the public. Under new CEO Marcelo Claure, who replaced long time chief Dan Hesse, Sprint has been
trying to undercut the competition with low-priced data plans
.
In after-hours trading on the NYSE Monday night, Sprint's shares have fallen 7.6% to $5.73.
source:
CNBC
,
BusinessInsider