Sprint posts wider loss in Q2 as subscribers flock to other carriers
50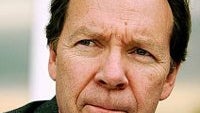 Sprint has reported its financial results for the second quarter of the year and things are not looking any better for the carrier: it registered its 15th consecutive quarter in the red
losing over 101,000 subscribers
and likely hurt by the Apple iPhone's availability on both Verizon and AT&T. Not surprisingly most of the losses came from Nextel and iDEN customers, with a total of 327,000 net customers flocking to other carriers. Sprint on its part added 226,000 new users.
On one hand, the figure is a slight improvement over first quarter subscriber losses which amounted 114,000 users. Analysts, on the other hand, were overly optimistic in their forecasts expecting a loss of only 15,000 contract customers.
But – as many analysts have pointed out – the carrier's rather bleak portfolio and increasing competition from rivals led to the result. Additionally, Verizon has launched a 4G LTE network earlier trumping one of the carrier's biggest advantages – the early launch of its 4G WiMAX network last year. The total revenue of Spring grew 4% to $8.3 billion.
Second-quarter
loss stood at $847 million
, or 28 cents per share, compared to $760 million, or 25 cents per share, in the same period last year. There seems to be light at the end of the tunnel, though –
Sprint signed a 15-year pact with LightSquared
to move to 4G LTE.