Sprint phones will soon be allowed on Ting
9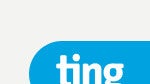 The simple, catchy name is not the only thing that makes Ting such a cool virtual network carrier. You are not required to sign a 2-year agreement, and the MVNO's flexible mobile plans with no overage fees can help you save money over time. However, one of the things that have been bothering people is that becoming a Ting customer requires you to purchase a phone at its full retail price.
Fortunately, that won't be mandatory in the near future. CEO Elliot Noss told
AllThingsD
that
Ting customers will soon be allowed to bring their Sprint phones
, regardless of its make and model, instead of having to purchase a new handset. And that is a pretty big deal. Sure, smartphones at Ting's online store start at $145, but some high-end models like the
Samsung Galaxy S III
or the
Motorola Photon Q
are being offered for over $500.
With its reasonably-priced no-contract monthly plans, Ting is a provider suitable for those who want to enjoy unlimited cellular service and high-speed mobile data without worrying about extra fees and long-term contracts. Is anyone thinking of switching once the gates are open for old Sprint devices? Let us know by dropping a comment!
Recommended Stories