Sprint launches Pro-Rated ETF fees
26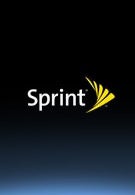 After seeing two of the larger wireless carriers provide pro-rated early termination fees to its customers, Sprint has finally launched probably the best ETF policy. The only catch is that it applies to all new service agreements starting on or beginning November 2, 2008. Unfortunately, current Sprint customers will be left out of it and will continue with Sprints current agreement. Sprint has one of the highest ETF rates out of all the U.S. carriers but will be pro-rating the $200 ETF by $10 increments per month beginning in month six of a wireless customers contract. During the 15th month of the contract, Sprint will reduce the ETF to $100 which makes it the lowest.
In addition to the new ETF policy, Sprint also revamped their existing return policy for new handset activations. Any new customers not satisfied with their new phone, service, or network coverage will not be charged an early termination fee or activation charge as long as they return their undamaged phone and deactivate their service within 30 days.
After
being crowned
with having the best customer service ratings last week, it seems as though Sprint is doing whatever they can to increase their customer base. The addition of the new ETF and return policy shows the new direction Sprint is heading in their race to win more customers.
source:
Sprint