Sprint delays Froyo serving for Samsung Epic 4G
15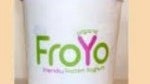 Reports
of a December 26th upgrade gave hope to users of the Samsung Epic 4G that the model would be upgraded to Android 2.2 before the ball drops in Times Square. Now, a leaked internal message to Sprint insiders makes clear that there is no specific date for the upgrade which basically means that no Samsung Galaxy S device in the U.S. was upgraded to Froyo in 2010.
No Froyo means, of course, no Adobe Flash Player 10.1 and with Android 2.3 already powering the Nexus S, it could leave the popular Galaxy S devices lagging behind the most up-to-date Android models by not one, but by two builds. The carrier did not give a reason for the delay in upgrading the Epic 4G but said it hope to have Froyo on the device "sometime in the near future".
While the Samsung Galaxy S line has proven to be a very successful one for the manufacturer, it will be hard for phone buyers to justify buying a handset that is using an OS that has been replaced-not once, but twice.
source:
ubergizmo
via
AndroidandMe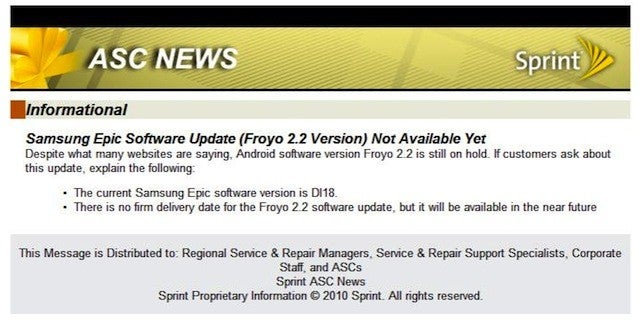 Sprint's internal memo makes it clear that the Samsung Epic 4G will not be getting Android 2.2 soon