Sprint covers six more markets with its LTE signal
26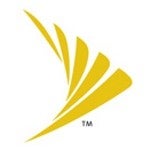 Sprint has had a pretty good 2012. Like the poor relative who inherited a fortune, Sprint will soon comer into money thanks to
the sale of 70% of the company to Japan's Softbank
. The deal has yet to close, but we're sure that the prospect of having a pocket full of yen makes Sprint's job of rolling out 4G LTE to the masses a lot easier. And when you look back at where the nation's third largest carrier is now compared to last year at this time, the future looks much brighter. With the addition of 6 new markets on Tuesday, Sprint now has
49 markets
covered with the stuff.
"Just in time for the holidays, we are bringing 4G LTE to even more Sprint customers. We strive to deliver a top-notch network experience, and customers in these newly launched areas will see 4G LTE service get better and better in the weeks and months ahead to reach even more places where they live, work and play. Customers should find Sprint 4G LTE consistent, reliable and fast."-Bob Azzi, senior vice president-Network, Sprint
The new locations getting LTE from Sprint include Indianapolis/Carmel, Ind.; Santa Rosa/Petaluma, Calif.; Vallejo/Fairfield, Calif.; Southern Puerto Rico (including Ponce, Coamo and Guayama); York/Hanover, Pa. and Franklin County, Pa. In addition, the carrier said that
enhanced LTE service
will now be found in Shenandoah County and Page County in Virginia, as well as in Chicago.
source: Sprint