Sprint and T-Mobile accused by AT&T of offering Wi-Fi calling without a green light from the FCC
21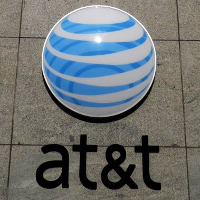 AT&T SVP James Cicconi complained today that Sprint and T-Mobile have started offering Wi-Fi calling without receiving the necessary green-light from the FCC. At the heart of the issue is the TTY (teletypewriter) service used by some with a hearing disability, to type out phone calls. AT&T says that neither Sprint nor T-Mobile received a waiver from the FCC for TTY support. The service does not always work on Wi-Fi.
On the other hand, AT&T developed an alternative to TTY called RTT (real-time text). The carrier says that it filed for a temporary waiver back in June, so that RTT could be cleared as a replacement for TTY by the FCC before the launch of iOS 9 in September. But the FCC has yet to rule on its filing, leaving AT&T a choice. It could decide not to follow the rules like its competitors, or it could hold off on launching Wi-Fi calling. To the chagrin of AT&T subscribers, it chose the latter.
"Because the commission has not granted AT&T's waiver petition, we are not in a position to provide Wi-Fi calling services to our customers even while our competitors provide those services in defiance of the commission's rules."-James Cicconi, SVP, AT&T
Cicconi believes that the FCC is not being fair on some issues, apparently favoring rival carriers. While T-Mobile or Sprint don't have an official response, The Verge's Chris Ziegler tweeted T-Mobile CEO John Legere for his comment. The executive returned the tweet in typical Legarian fashion. "
We didn't launch Wi-Fi
," Legere posted. "
We unleashed it
."
AT&T's Cicconi is requesting that the FCC approve AT&T's request for a waiver immediately.
Thanks for the tip!
source:
TheVerge