Sprint allowing few to buy the Pre a day earlier; Best Buy stores getting only 4 units each?
7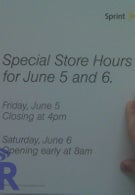 How would you like to be flashing around a new
Palm Pre
the day before the official
June 6th launch
? Sprint could make it happen. BGR and a tipster of ours have informed that the carrier is going to allow those who have pre-registered for the device to buy the hot smartphone at 6pm Friday, June 5th. This offer apparently is part of the party that Sprint is having for Premier customers in major cities. Not every city is participating, and certainly events can change. But as of this moment, those who have pre-registered will be able to buy the Palm Pre a day before the rest of the population. Makes those who have pre-registered feel a bit special, right?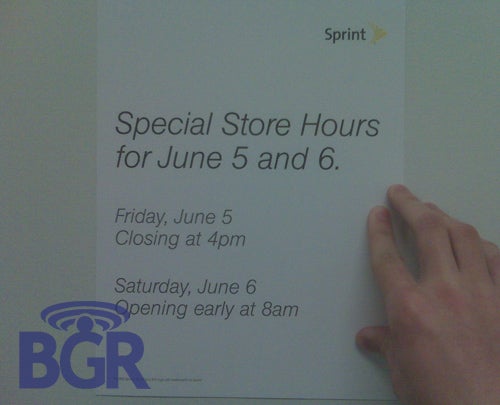 Yesterday,
we told you
that
Best Buy's
director of merchandising, Scott Anderson, confirmed that there will be a short supply of the Pre for the first 4-8 weeks. He wasn't kidding. BGR was told that the retailer was going to have a total of 4,250 units for sale on launch day. Anderson said that 1,000 Best Buy outlets would be selling the device. If you can remember your Jr. High School math, that works out to 4.25 units per store; well, that would certainly qualify to be called a shortage. Even worse off is RadioShack, where the figures work out to about 2 phones each for 721 stores. EngadgetMobile has learned that Radio Shack reps are being encouraged to try to get potential Pre buyers to switch to the Instinct S30 as a substitute choice. And to think, the U.S. was criticized for buying Manhattan from the Indians for $24.
Palm Pre Preliminary Specifications
|
Hands-on
source:
BGR
,
more
via
EngadgetMobile