Sprint adds 1.2 million net additions to its platform for fiscal Q4, its highest total in three years
18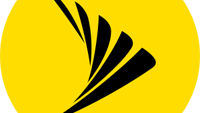 This morning, Sprint reported its fiscal fourth quarter 2014 earnings. The carrier reported a net addition of 1.2 million subscribers to the Sprint platform, the highest net add in three years. In the fiscal third quarter, Sprint added 967,000 net new subscribers. In the year-ago period the carrier had lost 383,000 subscribers.
Sprint was led by the 546,000 net prepaid additions it recorded for the three month period. That led the industry for the second quarter in a row. During the previous quarter Sprint added 410,000 net prepaid accounts. A year earlier, the carrier lost 364,000 prepaid subscribers. The turnaround in this sector was led by strong growth at Boost Mobile.
In the important postpaid sector, Sprint reported a net gain of 211,000 despite tallying net postpaid phone losses of 201,000. The latter figure is a slight improvement from the loss of 205,000 reported in the prior quarter. It is a huge improvement however, from the net loss of 693,000 postpaid phone accounts suffered by Sprint a year ago. The better results year-over-year were helped by a lower churn rate and the addition of new customers with a higher credit rating. Net postpaid tablet additions of 349,000 were down from the prior year's addition of 516,000 subscribers. Average Revenue per User (ARPU) for postpaid accounts was $56.94, down from $58.90 in the previous quarter. For prepaid accounts, the numbers were $27.50 and $27.12, respectively.
Overall, Sprint now has over 29 million postpaid and 15.8 million prepaid subscribers. Add to that the 10.73 million wholesale accounts on Sprint's network, and that works out to a total of 56.137 million people currently enjoying Sprint connectivity. Toss in the slightly more than 1 million who are still using a Nextel branded pipeline, and the total number of accounts connecting with the carrier at the end of the quarter amounted to 57.1 million. The carrier's 4G LTE signal now covers 280 million people in the U.S.
During the quarter
Sprint started testing its

Sprint Direct 2 You
program
that
hand delivers new phones to customers
. Also added during the quarter was
Free Wi-Fi Calling for iPhone
. This offers free Wi-Fi calling to Sprint subscribers with the
Apple iPhone 5s
,
Apple iPhone 5c
,
Apple iPhone 6
and
Apple iPhone 6 Plus
. And with
Free International Value Roaming
, Sprint customers can travel to Latin America, Europe and Japan and roam with 2G speeds for no added costs.
For the quarter, Sprint reported net operating revenue of $8.3 billion, down 7% from the prior year. The carrier had a net loss of $224 million, or 6 cents a share for the period. That compares to the lower $151 million net loss reported last year, which worked out to red ink in the amount of 4 cents a share.
source: Sprint