Sprint to test program that hand delivers a new phone right to your house
6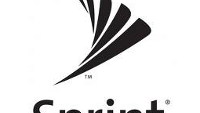 A report in Monday's Wall Street Journal says that Sprint is going to be testing a new program that will have the carrier hand delivering new phones to subscribers. The program will originally be tested in Kansas City where the company has its headquarters. Later this month, the plan will be tested in Miami and Chicago. Eventually, hand delivery of new handsets will be available coast-to-coast.
Sprint subscribers in supported regions who have an upgrade available will be notified by email or text of this delivery option. This is a tactic used by current Sprint CEO Marcelo Claure when he ran several cellphone stores in the Boston area in the 1990's. By making these hand deliveries, the drivers would show the customers how to set-up and use their new handset.
Sprint is expected to have 5000 branded cars driven by independent drivers trained by the mobile operator. Phone buyers will be able to arrange a meeting with the driver at any convenient location. Drivers for Sprint will help customers with some of the problems they face when switching to a new phone. Some have difficulties using a new platform and need help setting up their email accounts, and learning how to transfer photos and other content.
"There are so many new features, in many cases customers wouldn't even know where to start to make sure they're taking a full advantage of all the new things the phone has to offer."-Marcelo Claure, CEO,Sprint
Sprint has been trying hard to stay ahead of T-Mobile for the third spot among the major carriers in the U.S. With both operators expected to reveal Q1 earnings in weeks, T-Mobile could now be number three. Sprint lost millions of subscribers when it started building out its LTE pipeline. As a result, it has tried to
win back subscribers by cutting Verizon and AT&T subscribers' bills in half
, and has started a new Unlimited Plus plan that offers subscribers
a free leased Samsung Galaxy S6 along with unlimited talk, text and data for $80 a month
.
source:
WSJ