Sprint, T-Mobile said to be in "active" merger talks
18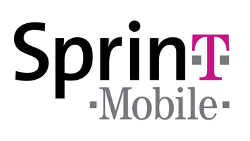 The oft-rumored T-Mobile-Sprint merger rumors restarted today with word that both carriers are in "active" talks. Shares of T-Mobile are currently up over 5% on the day to $65.05, while Sprint's stock is up 7.5% to $8.26. CNBC reported today that Sprint parent SoftBank and T-Mobile majority owner Deutsche Telekom have been engaged in talks about a deal involving a stock swap that would allow Deutsche Telekom to be the majority owner of the combined company.
According to those rumored to be close to the action, negotiations are ongoing and a final deal-if indeed there is one-is still weeks away from being announced. As we've mentioned in the past, Sprint has been hoarding its high-frequency 2.5GHz spectrum, while
T-Mobile is building out the 600MHz in low-frequency spectrum that it spent $7.9 billion for during the FCC's auction
of television broadcasters' airwaves. Low-frequency bands tend to travel farther and penetrate buildings better, which might explain some things if you are a Sprint customer. On the other hand a combination of both low and high-frequency spectrum could be utilized when 5G networks start getting built.
The big question is whether this deal will get regulatory approval. Back in 2014, talks of a T-Mobile-Sprint merger heated up. These talks were
quickly cooled off once it became apparent that both the FCC and the DOJ would not approve the deal
. Cowen & Company Equity Research this week lowered the chances of a Sprint-T-Mobile merger being announced from 80%-90% to 60%-70%. The brokerage firm put the odds of such a deal gaining regulatory approval at 50%-50%.
"We continue to believe 1) a deal makes sense both strategically and financially (at the right price of course), and 2) the current regulatory environment seems to provide the best window to attempt a transaction. Whether both operators can get to a meeting of the minds on whether an attempt makes sense is of course the critical first question. Moreover, whether that deal gets approved remains the next question. We can see a path forward, but ultimately it comes down to whether the respective parties can."-Barclyas Bank research note
If a deal is done, the U.S. would then have three large major wireless carriers, all roughly the same size. T-Mobile, led by its charismatic president and CEO John Legere, has become the most innovative of the four. The nation's third largest carrier led the movement away from subsidized pricing and also was the instigator behind the current trend to offer unlimited high-speed data plans.
source:
FierceWireless