Sprint's Moto Z2 Force launches on August 10, you can lease 2 for the price of 1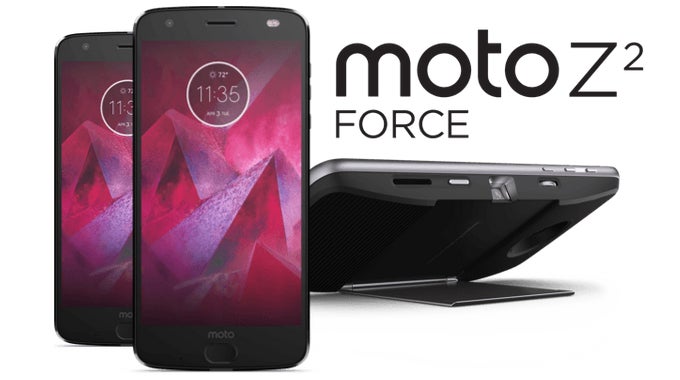 Announced today by Motorola Mobility as its newest flagship smartphone, the
Moto Z2 Force
seems to be a worthy upgrade over the original Z Force (released last year). Unlike its predecessor, the Z2 Force will be sold by all relevant US carriers - mind you, this is a first for a Moto Z phone.
Following T-Mobile, Verizon, and AT&T, Sprint announced that its Moto Z2 Force will be available starting August 10, with pre-orders going live today. Sprint says it's offering the new handset for $0 down and $33 per month with 18 Sprint Flex lease payments, or for $792 outright.
If you pre-order Sprint's Moto Z2 Force, you'll get a free Moto Insta-Share Projector (normally priced at $299.99) - but that's also true if you pre-order the handset from other carriers. What's unique to Sprint is that, for a limited time, the carrier will allow customers to lease one Moto Z2 Force, and get a second Z2 Force lease for free. This requires 2 new lines, or 1 new line and 1 upgrade, and an 18-month lease ($33 per month). You can find more information about this at the source links below, or in Sprint stores.
The Z2 Force will become Sprint's first smartphone expected to "deliver gigabit-class LTE speeds." This means that, theoretically, users will be able to enjoy data transfer speeds of 1 GB per second on the new device. Of course, in reality, things will depend on your location, network load, and so on.
The Moto Z2 Force runs Android 7.1.1 Nougat, and it will undoubtedly be updated to Android O (but we don't know if it's going to happen before the end of the year). While you're trying to decide if you need a Moto Z2 Force in your life, you may want to
go here to check out all its features
.
sources:
Sprint
,
Press release