Sprint: Don't expect US to be leading the way into 5G by the year 2020. Verizon: Much sooner
16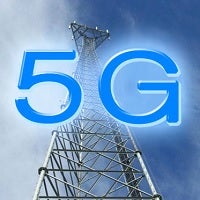 For a radio standard that has not yet been formally defined, the fifth generation, or "5G," of mobile communications has garnered a lot of interest from carriers and switch-gear makers alike.
Most of these companies have pegged the year 2020 as the first commercial roll out of 5G, almost certainly to occur in Asia. While the US has not necessarily been the leading market with such technological advances, it has been a very fast adopter of these technologies – no small feat given the size of the American continent.
Sprint's senior research scientist, Scott Migaldi, says that he expects
Japan's NTT DoCoMo
or South Korea's
SK Telecom
to launch 5G first, but does not envision any commercial rollout in the US until well after 2020.
Taking an opposite stance to that "American't" attitude, Verizon is expecting to begin field testing 5G technologies in 2016, and possible limited commercial deployment only one year later! Any such rollout would have to be viewed as a prototype-only system as the standard is defined and refined.
Whose word do you take at face value? Well if you look at the state of Sprint's network versus Big Red's, it is probably not a good idea to hedge against Verizon. Considering how swiftly Verizon deployed 4G LTE, while Sprint rolled out a mishmash of WiMAX, LTE, and struggled to manage the old Nextel iDEN system, feel free to place your bets.
Despite lacking a defined specification, most parties agree that 5G
will deliver data speeds
well in excess of 10x current LTE and LTE-A networks, with much lower latency. FCC Chairman Tom Wheeler is heading up the task of publishing rules for 5G usage on spectrum in the ultra-high bands of 24GHz and higher.
source:
Light Reading