Japan's NTT DoCoMo shares its plans to deliver 5G in time for the Olympics in 2020
6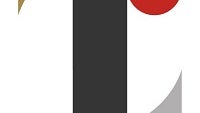 While the standard for the 5th generation of mobile communications has not been officially defined, nearly all the carriers and switchgear manufacturers are on the same page when it comes to the type of performance users can expect.
Those expectations? Speed, stupid-fast data speed, and crazy-low latency. The challenge is maximizing use of spectrum, using ultra-high-frequency spectrum, and dense antenna arrays to deliver speeds which are achieved today through commercial grade fiber-optic connections.
As you may or may not know, the 2020 summer Olympics will be held in Tokyo, Japan, and that nation's largest carrier, NTT DoCoMo, has big plans to commercially roll out 5G wireless service.
In the video below, DoCoMo provides a simulation of what it seeks to achieve by showing a portion of the Olympic stadium (currently being built). In this instance, an area of 140 meters by 70 meters, which would hold as many as 14,000 people.
The simulation begins with an assumption of a 10% active user base, 16 smalls cells, using LTE-Advanced. Total system throughput with the dense antenna arrays for this area could be sustained at 600mbps, using 20MHz of spectrum. The end user experience is somewhere below 10mbps per-user. By increasing the cell density by a factor of four, and a wider channel of spectrum (1GHz), system throughput can increase to over 2,200mbps, all using LTE.
Getting into the uncharted 5G territory, DoCoMo expects to deliver the goods through a variety of "massive MIMO" and 128 polarization elements within the antenna arrays, along with narrow-beam transmission to each user. The simulation culminates in possibly delivering a system throughput of over 5tbps (yes, 5 terabits per second). Remember, that is for one section of the stadium. Given the revised capacity will be about 65,000 people, that means NTT DoCoMo's total throughput will be in excess of 25tbps.
That means unhindered ability for just about anyone to stream 4K video on demand, or see multi-angle replays, or view live action from other venues of the Olympic Games. NTT DoCoMo continues to develop models so it can build a 5G environment outside of the stadium environment, including macro-cells, beams, and small cells.
What is equally amazing is how rapidly the technology continues to advance. 5G will be another sea-change in mobile technology - sub-1-millisecond latency, 1000-times capacity, and 100-times the data rate. The 2020 Tokyo Olympics are exactly 5 years away. Things are going to get really fast.