Sprint CEO Claure took home more money last year than the CEOs of T-Mobile, AT&T and Verizon
17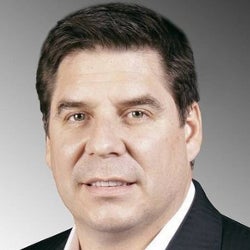 So which of the four major U.S. carriers has the highest paid Chief Executive? It's got to be Verizon, right? After all, Big Red is the largest carrier in the states, so it would make sense that its CEO, Lowell McAdam, would lead the pack. But that would be a wrong guess. The next pick would be T-Mobile with high profile CEO John Legere. On his watch T-Mobile has become a player, jumping over Sprint to become the third largest carrier in the U.S. In addition, he has made T-Mobile a household brand with his customer-first focus. And T-Mobile's shares are at an all-time high. So it has to be Legere bringing home the most bacon among the four CEOs. Except that it is not him.
That leaves AT&T's Randall Stephenson and Sprint's Marcelo Claure. And with AT&T much larger than Sprint, of course it was the latter's Claure that took home the most money in 2015. According to an SEC filing, the top executive at Sprint took home just under $27 million last year including $22 million in stock awards, $3 million in non-equity incentive money, and $400,000 in additional pay. All of that is on top of a regular salary of $1.5 million.
AT&T's Stephenson was next with a total pay package of $25.1 million, followed by T-Mobile's Legere ($24.5 million). The latter seems to have so much fun doing his job that sometimes it feels like he would lead T-Mobile for free. And ironically, the lowest pay package belonged to Verizon's McAdam who had to make do with $18.3 million last year.
The highest earning executive in all of wireless for 2015 was Google CEO Sundar Pichai, who tacked on a $99 million bonus to his base salary of $652,000. Overall, Pichai took home more than $100.6 million last year.
source:
FierceWireless