Spotlight: there's (almost) no text that Universal Copy for Android won't let you copy
6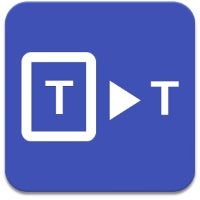 For all its robustness and feature richness, Android (and iOS, frankly) is full of little things that just don't work as seamlessly as you expect them to. And more often than not, these things get in the way of an otherwise leisury user experience and end up quite frustrating. Here's a common case – say you're trying to copy and paste a piece of text or other content from some application, but you can't because the app won't let you do that for some reason. And you won't go on busting your fingers retyping all that information, will you now? It's 2016, it has to be better than that!
This is sound logic, for there is an Android app designed specifically for this case. It's called Universal Copy and its trick card is using Android's built-in 'Accessibility' settings to provide the ability to copy text in apps that won't let you otherwise. It is rather simple and effective in execution. After enabling Universal Copy, the app will find a spot inside your notification drawer. When you have to grab some text from an application,
If an app won't let you copy-paste text from it, chances are Universal Copy will.
you can simply pull down on the drawer, activate the functionality, and carry on with your text-copying business. But rather than long-pressing like usual, you merely tap portions of the screen and Universal Copy eats up the entire block of text.
Although it generally works as expected, the app won't always deliver. It largely depends on the app you're trying to copy stuff from. For example, it might work out with your favorite Newsfeed app headlines in Newsstand, but it won't grab body text from most Google apps, because big G can be rather stuck up about copying content in order to protect publishers. This means you have to try the app yourself and find out whether it does the job. That's no problem, for Universal Copy is free and even has no ads.