Spotlight: Super Touch can speed up your sluggish Android smartphone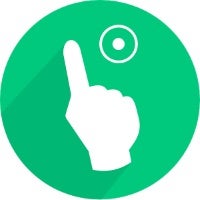 Is your Android phone lagging for some reason? Well, what have you tried against that? Indeed, there are many tweaks and techniques to try and make your device operate more smoothly, from lightweight option tweaking, to rooting and over-clocking, right up to extremeness, such as flashing custom ROMs.
A Chinese developer offers the next best thing — an app called Super Touch. By way of elaborate optimization workings that somehow don't involve root access, Super Touch can make your screen feel more fluid and responsive, and actions will happen with less delay. Sliding, scrolling, typing, even gaming seemingly become faster. However, it does take a genuinely slow device to appreciate Super Touch's effect. Smooth operators like the Xperia Z3 or Nexus 5X won't present a tangible difference, but an older device that struggles to drive Lollipop could receive a welcome speed boost.
In addition to smoothing animations out, Super Touch comes with a power saving optimization mode that aims to prolong battery life without sacrificing performance. However, we have no means of qualifying its efficiency right this second. Super Touch comes with a slider that lets you adjust the amount of optimization, so to speak, that the app will be doing. It's supposed to be set according to your screen resolution, and for that, the developer has provided guidance. You'll find the appropriate values in the app's Google Play briefing.
Be mindful, though, that the more powerful your device's GPU is, the more you'll have to push the optimization slider to the right. You should also never switch off the app's automatic start-up, and know that sliding optimization will be disabled for some devices while charging. That aside, Super Touch takes about a minute to set up on your device, and it's smooth sailing from there on! The app's interface has been translated from Chinese reasonably well, so don't worry about handling mystical messages, there are no such things in sight.
Alright then! Feel free to grab Super Touch from the Play Store and let us know how it worked for you.