Spotlight: Snowball helps you tread the notification-ridden waters
2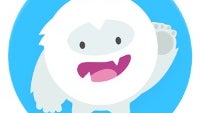 For some people, owning and using a smartphone means living under a near-constant bombardment of buzzing, dinging, ringing, LED flashing, and other types of sensory harassment inflicted upon them by an everflowing stream of notifications.
In fact, according to the creators of Snowball, the app we'll talk about here in a second, the average user receives over 60 notifications per day, and that's definitely more than you know what to do with! What's worse, most of them are junk that really doesn't deserve your immediate attention.
That's where Snowball, ahem, rolls in. It gives it a good try at automatically prioritizing notifications so you don't have to. But you're still in control of what's to be displayed, by simply swiping notifications to dismiss them, or prioritize future ones from any app. That's where Snowball's machine learning kicks in and starts making predictions over time about the apps you use, and the ones you ignore.
Sorting out alerts isn't the only task Snowball is a champ at. It's also useful for directly replying to Facebook, SMS, and WhatsApp messages, with texts being sent through the apps themselves, rather than some obscure server.
As app developers keep driving engagement through push-driven notifications, rather than relying on users to interact with their apps all the time, tools like Snowball are becoming increasingly needed to push through the notification overload. Android users are lucky, for the app is designed to fully fit in the operating system's style and spirit. It is also free, and can be easily downloaded from the Google Play store.