Spotlight: RAM Manager for Android makes the most of your device's memory
20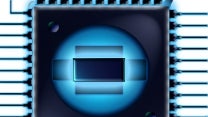 Is Android RAM management giving you trouble? That's a classic complain among the robot user army. And although modern day devices with gobs of RAM memory have largely eliminated the need to struggle, not everyone is yet privileged to a device with 2, 3 or more gigabytes of the stuff. In these cases, third party memory managers such as RAM Manager right here can make for a welcome performance improvement. Common problems tackled by the app include "out of memory" issues, slow swapping between applications, and sluggish performance in general.
To ease users in, RAM Manager comes with a bunch of pre-defined profiles that execute specific actions. The list of profiles includes self-explaining items such as Balance, More free memory, More multitasking, Hard Gaming, Hard Multitasking, and Default. Each changes the RAM management's priorities according to the task at hand - fast switching between apps, letting demanding games make the most of your RAM memory, or simply keeping the memory clear (without disrupting general use too much).
Using profiles aside, one can also implement custom settings, use clean memory and cache buttons for instant RAM optimization, adjust the VM Heap size, or get memory information visualised with graphs.
RAM Manager comes in Free and Pro ($4.99) versions. The free version has most of the ground covered, but it's ad-supported and not updated as frequently.
| | |
| --- | --- |
| Developer: Juwe11 | Download: Android (Free / Pro) |
| Category: Tools | Price: Free / $3.99 |