Spotlight: Parasol gives Android users important app permission info and control
3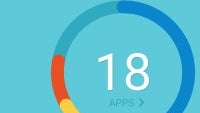 Parasol is an elaborate app designed to help protect Android users' privacy by providing them with some very specific information about their apps' permissions. It will tell you the purpose of each permission of each app, whether the permission is abused or misused, and whether users can safely turn off the permission without ruining essential app functionality. That's three very important things made clear for you.
But how does Parasol collect this information? After all, Android has no such permission information engine built into it. Well, Parasol's creators brainstormed a familiar, but rather unique for this type of app concept, in the form of community input. They believe that leveraging expert users' knowledge and judgments can help create a complete and up-to-date database with permission recommendations and privacy suggestions for all Android apps. Currently, this database is capable of describing accurate permissions for more than 10,000 popular apps, and is also providing permission and privacy recommendations for more than 680,000 popular apps.
Parasol currently supports Android 5.0 and above. There is no permission setting for Lollipop, but Android Marshmallow offers full feature support. Mind you, the app is still in an early alpha stage, but the app developers plan to generate a release plan based on users' suggestions. The future will also bring a Pro version with advanced permission and privacy analysis features, aimed towards helping users contribute to Parasol community.
The app is free and can be downloaded from the XDA developers board.
| | |
| --- | --- |
| Developer: Parasol | Download: Android |
| Category: Security | Price: Free |