Spotlight: Lenka is a dead-simple but exceptional black and white camera app for iOS & Android
1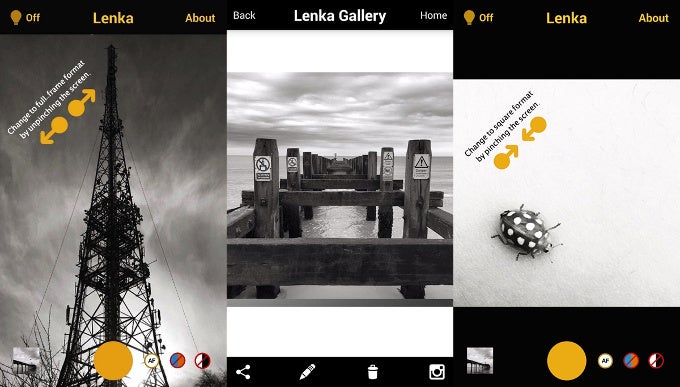 Photography apps for either iOS and Android are not exactly a deficit commodity - a quick look over at Google Play or the App Store will show you tons of different camera apps, some better than others, and that's a fact. What's actually really hard to come by is a camera app that's both different and good enough to warrant keeping it on your phone. And Lenka is exactly such an app.
The whole idea behind this one is that it only lets you shoot in black and white. Well, not exactly, since you have some leeway in meddling with the tint of the image, but by default, Lenka is intended for monochrome photography. You can also boost or reduce the contrast of your image. That's about it.
"Sure, you can do that with post-processing in app X or app Y, what's the big deal here?!"
, some of you will quickly claim, and you'd be correct -- Lenka is not a groundbreaking camera app, but it's a nicely done one. It will improve your photography skills, since shooting in black and white is harder than shooting in color: it requires you to put way more thought into composition, the balance between light and shadow, black and white, and last but not least, help you draw the viewer's attention focus a certain part of the composition.
Also, it looks cool and artsy!