Spotlight: App Search Plus lets you find apps on your Android device very quickly
6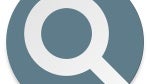 Do any of the following scenarios apply to you? A - you have a few hundred apps installed, and managing them is an absolute nightmare, but you don't want to let go of any. B - you used Spotlight on iOS once, and kind of liked it better than using Google search on Android. If the answer's yes, give App Search Plus a try. Its feature list is just this one little thing - "really fast app search".
This app isn't bogged down by redundant or overly rich functionality. It doesn't try to be your new widget, system optimizer, power tool or whatever all at once. It just lets you find and manage your favorite apps in no time! Open it up, enter a few letters, find your app in the app sugestion list, and before you know it, you've got the app you need up and running! When you discover the app you're after, you can also open its Application Details page and quickly uninstall it. And to make using AS+ even sweeter, users of Android 4.1 and up can assign App Search to long-pressing the Home button and swiping up.
App Search Plus scales its interface to smartphone and tablet screens alike, and does its best to not take over your screen. It's presentation literally consists of a keyboard and an input form. Finally, App Search Plus is free to use and requires no Android permissions. It's a 659kb-big, no-frills app that shows up and does the job.