Spotify CEO's reaction to Apple entering music streaming: "Oh ok"
23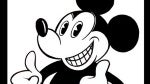 If Beats 1's unveiling was a wedding ceremony, Spotify CEO Daniel Ek would have been the one to storm inside the chapel and shout a resounding "I OBJECT!" at the newly-wed Apple and Music Streaming. Moments after Tim Cook's "one more thing" moment, Ek (who is Swedish) took to Twitter to voice his opinion on Spotify's newborn competitor's announcement, and he did so in the characteristically frosty manner of Scandinavians.
"Oh ok" - that's all he used to convey what's undoubtedly a complex palette of feelings and deep emotional turmoil! Just these two exclamations right there. A cunning display of literary mastery this is not, but if the whole point is that Spotify couldn't care less about Apple potentially becoming its main competitor, then Ek & co better have a smooth plan to keep Spotify's stronghold for the long term.
It has to be so, because no business professional can underestimate the significance of Apple entering their market without coming across as clueless. And indeed, a reality check must have occurred as the night went on, as Ek ultimately deleted his tweet. But for better or worse, nothing gets erased from the Internet. Your awkward prom pics don't. Neither do one's cocky tweets.
Given that, and Apple's chances of grabbing Spotify's share, perhaps editing the tweet into "Uh oh" would have been a more appropriate reaction.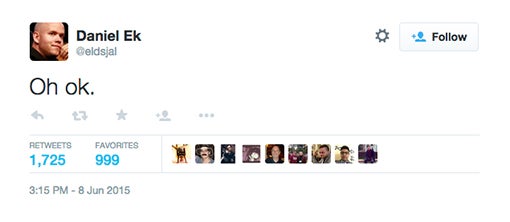 via
Billboard