Splash screens on updated Google apps turn into a place for the company to push its brand
10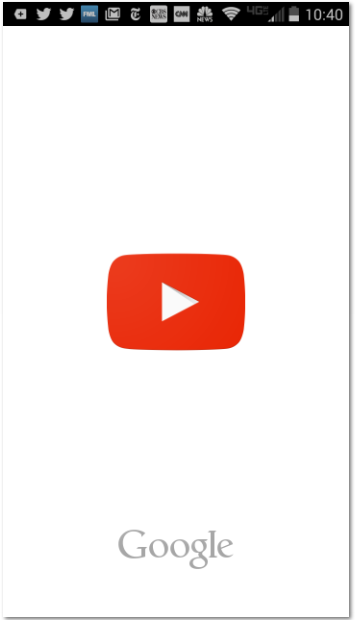 YouTube splash screen
Google is adding a splash screen to its updated apps. The screen shows the Google logo along with a outsized image of the app's icon. The splash screens are added automatically as apps are being updated in the Google Play Store. The addition of the splash screen is a bit unusual as developers are usually best served by having their apps open as quickly as possible.
But Google wants to push its brand to as many people as possible. If that means that YouTube users have to wait a little longer before the video streaming app opens on an Android phone, Google says that's okay as long as it gets to promote its brand. With Microsoft recently offering Office for Android, Google wants to remind Android users who butters their bread.
In its Material Design guidelines, Google notes that branded splash screens are a good way to promote a brand while an app is loading. You wouldn't think that Google would feel threatened; but in the fast paced world of providing apps and cloud storage, a strong brand now could find itself struggling down the road.
"Branded launch screens are a good way to portray a brand while the app is loading. Take advantage of the loading time to display your logo or other elements that improve brand recognition. Avoid using text on this screen except your logo and, if applicable, a tagline."-from Google's Material Design guidelines
source:
Forbes