Spam caller facing $120 million fine from FCC
17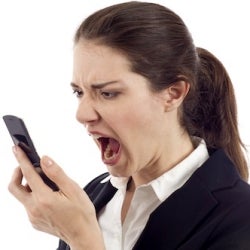 Spam callers everywhere take heed from the FCC's latest $120 million proposed fine for a robocall operation. Adrian Abramovich, the leader of such an operation, is facing the hefty fine after a three-month stint of robocalls selling timeshares. A total of 96 million calls went out with 80 million of them verified to be of Adrian's creation.
While telemarketing calls are not illegal, Abramovich's technique of spoofing numbers is. Neighbor spoofing, as it's called, masks the incoming phone number with the same first 6 digits as the recipients, making them much more likely to answer the phone call. This is in direct violation of The Truth in Caller ID Act of 2009, which states that such spoofing with the intent to "cause harm, defraud, or wrongfully obtain anything of value" is in fact illegal, according to the FCC.
Although they seem to easily persist, robo-callers have been under constant threat, having the FCC, FTC, cell phone carriers, and even congress take measures to stop them.
For now, the caller faces only a citation. But if calls persist, he is subject to the full weight of these fines - a prospect that would make even the savviest timeshare salesman shudder.