South Koreans are becoming less loyal to the Apple iPhone
16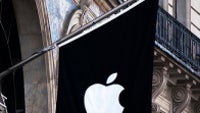 With some analysts
cutting their forecast of global Apple iPhone sales by 20%
for the second half of the year, it seems that Apple's iconic smartphone is losing loyal fans in South Korea. A survey of 416 iPhone owners in South Korea, taken by DIGIECO or KT Economics and Management Research Institute, found that 53% of those iPhone owners
do not plan
to continue using the device. A total of 3763 smartphone owners between the age of 13 and 69 were surveyed and 35% of Samsung users said that they would want to use devices made by other companies in the future. Of course, Samsung does have the home court advantage in the country since it is headquartered in South Korea.
This is one of the first surveys we've seen that showed iPhone users being disloyal to Apple. Most surveys in the past showed iPhone users to be extremely loyal to the device, with readings above 90% in some cases. In more bad news for Apple, the Institute added that even though Samsung dominates market share in the country, there is still room for Sammy to add
even more
. The survey results show that this might indeed happen. Among those using a Samsung Galaxy model, 351 or 16.3 percent said they would later give the Apple iPhone a shot. Meanwhile, 144 or 34.6 percent of iPhone users said that they would try the Samsung Galaxy smartphone line.
Most Apple iPhone users in South Korea are in their 20s and 30s and live in Seoul while the Samsung Galaxy line has users across all ages and locations in the country. The survey asked Koreans what attributes attract them to a certain smartphone. Design was the most important feature followed by the brand (20%) and OS (19.5%).
source:
KoreaHerald
via
IntoMobile