Sound all around: best wireless Bluetooth speakers with 360-degree audio
5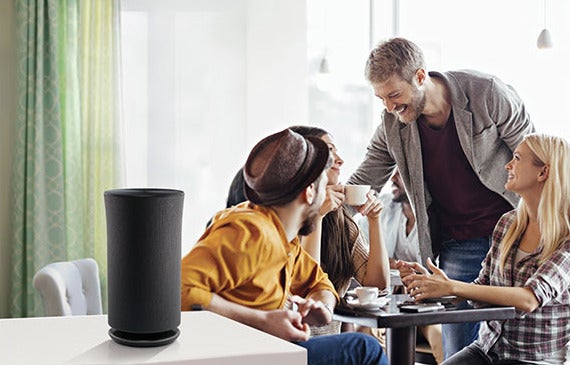 Most pairs of home stereo speakers have what's called the sweet spot. It is that narrow zone in between the two speaker units where sound appears fullest across the entire spectrum. Moving away from that spot usually results in an audible drop in richness and treble, and that's not a good thing. Something similar can be also experienced with a typical set of Bluetooth speakers. With most models, sound is highly directional, meaning that getting the best audio requires the speakers to be aimed at the listener.
The Bluetooth speakers we're about to show you are quite different. Although they sacrifice the stereo effect, they're designed to disperse sound evenly in all directions, so that everyone at the party can enjoy high-quality audio. Some refer to them as 360-degree speakers, but the term "omni-directional speakers" (omni meaning "all" in Latin) is also common.
How do these work? Well, 360-degree sound is produced by placing the speakers so that they fire up or down. Arranging the drivers in a circular array for better sound distribution also does the trick. That aside, the Bluetooth speakers below function as you might expect – simply pair them with your phone, tablet, or any other Bluetooth-capable device and enjoy the music. Some models, however, can also connect to the internet and stream audio from music services.
Okay, enough with the technical stuff. Here are some of the best Bluetooth-capable, omidirectional 360-degree speakers you can get right now.