Sorry Lumia 520 owners, Windows 10 on ARM is not coming to existing Windows Phone devices
15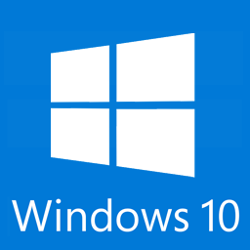 Later this year, Microsoft is expected to roll out Windows 10 on ARM. The idea, according to Microsoft's Joe Belfiore, is to give consumers the full Windows 10 experience on mobile devices that are powered by chips using the ARM architecture. The new devices would use Snapdragon chipsets and offer outstanding battery life. Not only is Belfiore really talking about tablets and laptops, he adds that this technology will not be compatible with existing Windows phones.
Having the full Windows 10 running a phone means that Microsoft would need to make significant changes to the platform's UI. A large reason for that is the huge difference in screen size between a desktop computer, a tablet and a smartphone. One area where Windows 10 on a Windows Phone would work is with Continuum. With the latter, a Windows Phone could be plugged into a desktop sized screen. But for the most part, Windows 10 on ARM is not really directed to handsets. As Belfiore said during a recent podcast, for phone-like experiences on ARM, Microsoft offers Windows 10 Mobile devices.
"The Windows 10 on ARM effort is about enabling the PC experience on devices that are built on ARM so that they're connected all the time and have great battery life. So the experience is a desktop PC experience, it's not a phone-like experience. For phone-like experiences on ARM, we have Windows 10 Mobile. What Windows 10 on ARM is, is a desktop-like experience so that you get the battery life that ARM processors tend to have."-Joe Belfiore, Microsoft
While there has been talk about Microsoft taking another shot at the smartphone market with the mythical Surface Phone, the last thing that Microsoft wants to do is throw good money after bad. Meanwhile, the money and the ideas are going to tablets. For example, Microsoft has been testing some features for a new slate. Last month, we told you about a new patent application filed by the company. The paperwork filed by Microsoft revealed that
the company is working on a foldable design for a tablet
.
source:
WindowsInsider