Soon, you will be able to fix the tens of Android privacy settings from a single app
2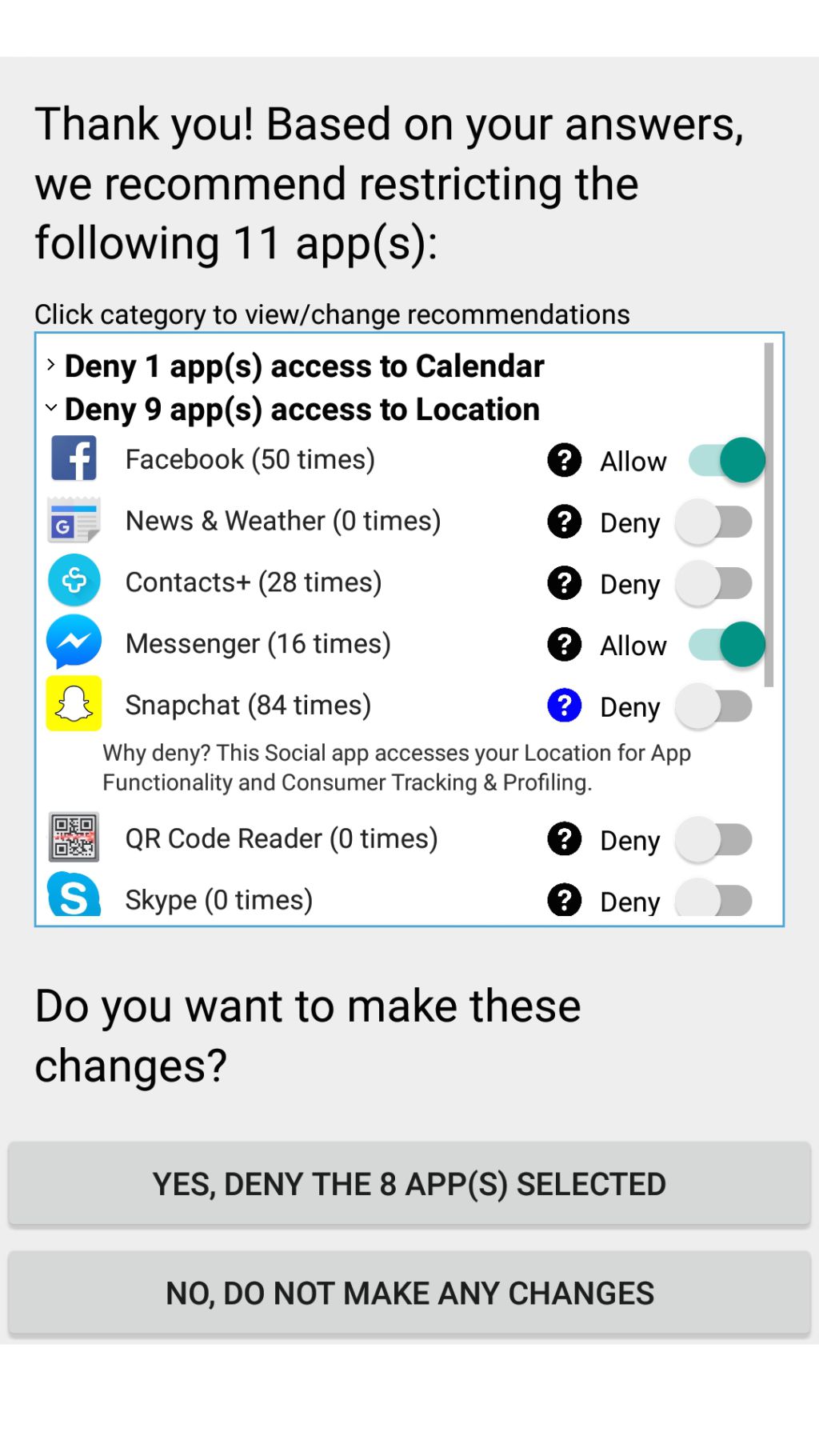 Ever since the NSA's snooping on our every line of communication became known, a new breed of apps has emerged, focused on security and encryption. It's exactly because of their decentralized nature and industrial-strength encryption, however, that a lot of them are a pale shadow of their unencrypted, full-featured versions.
Android and iOS, on the other hand, have built in privacy settings that should suffice if you, say, don't want to go the encrypted chat way, but researchers estimate that if you are really thorough, you have to deal with about a hundred individual privacy settings. Enter a single app, designed to study your privacy preferences, and set the respective permissions and security changes from a single place.
Researchers from the Carnegie Mellon University, led by Prof Norman Sadeh, have developed a personal privacy assistant app powered by machine learning. It takes the gruntwork out of setting individual app permissions by asking you a few privacy preference questions, and then offering ready solutions based on your patterns and desires. You will be able to set individual levels from a single place for all your apps with a few taps. You can accept all recommendations that the app gives you, or only a part of them. The app is only being tested on rooted devices now, and will be released in the Play Store later this summer.