Sony to never launch an Xperia Z6, new X series will replace the Z series
54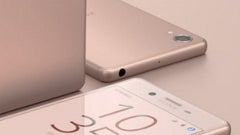 Sony this week announced a brand new family of Android smartphones which, for now, includes three models:
Xperia XA
,
Xperia X
, and
Xperia X Performance
. We're a bit surprised by the fact that the company didn't reveal any new Xperia Z handsets, but this will probably happen soon, right? Well, maybe not that soon. In fact, it looks like it won't happen at all.
According to Sony Mobile Germany, the X series is replacing the Z series. This was mentioned on Facebook, in response to fans wondering about any future Xperia Z models. Also mentioned was the fact that the rumored
Xperia Z6
won't actually exist. Thus, it's probably safe to assume that the Xperia X Performance will be Sony's new flagship smartphone for 2016 (unfortunately, the handset isn't hitting the market before June).
Unlike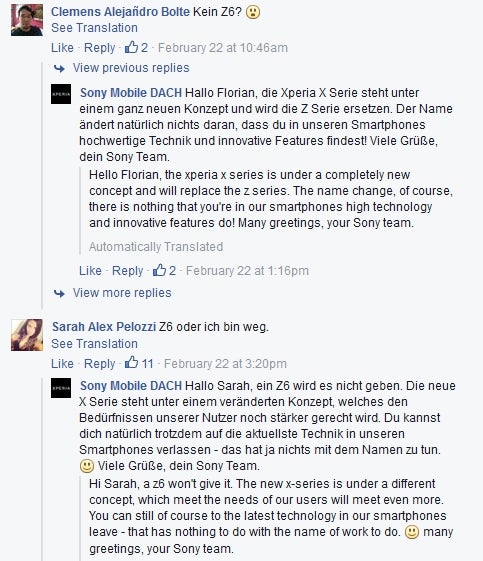 Samsung or LG (both of which continue to release flagships from their well known Galaxy S and LG G series), Sony seemingly felt the need for a new beginning. And this isn't just about new names: while the Xperia X Performance doesn't look too different from the
Xperia Z5
, it introduces a new design element - it's got a back plate made out of brushed metal, instead of the glass rear plate of the Z5.
Of course, the name of Sony's new flagship smartphone isn't that important (well, as long as it's not a silly name or something like that). What matters is that the Xperia X Performance seems to be a worthy successor to the Xperia Z5. The new handset is slightly smaller than the Z5 (5 inches vs. 5.2 inches), but perhaps many users will see this as a good thing. You can find out more about Sony's new series of smartphones by checking out our
Xperia XA, Xperia X, and Xperia X Performance hands-on
.
source:
Sony Mobile
(Facebook) via
Reddit