Sony still lists Xperia SP, T and V Android 4.3 updates as being scheduled for December 2013. But only leaked ROMs are available now
9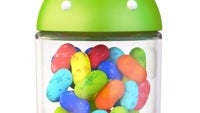 Last month, we informed owners of Sony's
Xperia SP
,
Xperia T and Xperia V
that their smartphones were about to get official updates to Android 4.3 Jelly Bean (while the Xperia SP should also receive KitKat at some point).
Unfortunately, no update has been rolled out yet to any of the three smartphones. What's more, Sony Mobile's official website is still listing Android 4.3 for the Xperia SP, T and V as being ready for launch in December 2013. That's not nice, Sony, really. You could at least update the handsets' support pages with new estimated release dates.
Meanwhile, if you're the adventurous type of user, leaked Android 4.3 Jelly Bean ROMs for the Xperia SP (C5302 / C5303) and Xperia T (LT30p) can be downloaded from the XDA Developers Forum. Only owners of devices with unlocked bootloaders can install these unofficial updates, though. You'll find links to the threads containing the ROMs below.
Here's hoping that the official updates will arrive in the near future!



sources: Sony Mobile
(1)
,
(2)
,
(3)
, XDA Developers Forum
(1)
,
(2)