Sony's mobile business could be closing in Africa, Turkey, and the Middle East
14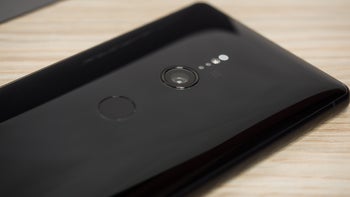 In a bid to reassure consumers and investors of the brand's long-term sustainability in the smartphone segment, Sony recently stated that it expects its mobile business to become
sustainable by 2020
thanks to a future focus on 5G technology, and certain cost-cutting measures. However, if the latest tweet from Evan Blass is correct, these tactics may result in a significant downsizing of the business.
Specifically, it's claimed that Sony now plans to shut down its smartphone business in a pretty big number of countries including all markets in Africa. In addition,
the company
looks set to pull out of the Middle East region as well as Turkey, with all of this taking place before the end of October. Presently,
Sony
is yet to make any official statements in regards to the shutdowns, but the reasoning behind the decision is likely a lack of profitability. After all, Sony has previously announced its new goal of creating a lean and agile mobile division over the next few years, concentrating solely on profit instead of the total revenue or the number of units sold.
We reach out to Sony for comment and it appears things are not quite set in stone yet, but the company is indeed investigating this possibility:
"As part of our ongoing measures to drive profitable growth, we are carefully monitoring the market situation and reviewing our business feasibility in Middle East, Africa and Turkey."
Moving forward, it appears the Japanese brand will be refocusing its efforts on the markets where it can guarantee itself a profit such as Europe and certain Asian countries. Additionally, the US still appears to be of interest to the company. After all, it recently revealed that its flagship Xperia XZ2 Premium
would begin shipping
in the country July 30, with the device retailing for a whopping $999, which pits it directly against Apple's iPhone X.