Sony releasing goodies for its SmartWatch 3 – a stainless steel strap and a modular kit to make it compatible with any harness
6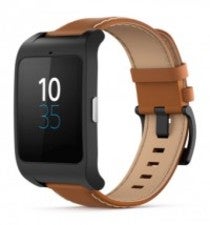 Last month, at CES 2015,
Sony showcased
a
stainles steel band-equipped
SmartWatch 3
– catering to the ones that prefer contemporary style over the sportish looks of the currently available sillicone-rubber strap. Back then, the best we could get to a launch date for the new straps was "some time in February".
Well, today, Sony has announced that the new "stainless steel edition" of the SmartWatch 3 will be launching globally this week. Now, just a note here – the wearable's chassis has always been made of stainless steel, it's mainly the strap that Sony 's slogan is aimed at.
Current customers will be able to pick up a metal strap some time in the early spring, according to the company's announcement, and, what's even more exciting for wearable fans, Sony will also be launching a modular "holder" kit, which should, reportedly, allow users to attach any watch strap to the SmartWatch 3. The kit will additionally come with a brown / black leather strap for your styling pleasure.
source:
Sony
via
Android Central