Toshiba to sell image sensor business unit to Sony
33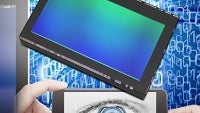 When we think about the imaging sensors used in many smartphone cameras, most would attribute those parts to Sony, whose imaging technology widely regarded as class leading.
Toshiba, no slacker in technology, has an imaging business too. It competes with Sony, but aside from the
HTC One M9
, we bet you would be hard-pressed to name five smartphone equipped with its sensors inside.
None of that may matter in the near future as Toshiba, who has been a victim of its own soap-opera-drama stemming from two huge accounting scandals over the past two years. The media circus has wrought havoc with the company's stock prices and sales outlooks to the point that it has canceled its dividend payouts, and is being targeted by several government probes.
To shore up resources and implement long-overdue reforms within the company, Toshiba is reportedly ironing out the details to sell its core sensor business to Sony for about $163 million. This business unit includes semiconductors, and NAND flash memory production in addition to image sensor technology (CMOS – complementary metal-oxide semiconductor).
Toshiba will maintain some focus on NAND flash, but aside from that, it is calling it quits as its imaging sensor business is less than 2% of the market compared to Sony's 40%. This move clears the stage for Sony to focus on competing against Samsung who is growing more competitive in the CMOS segment.
Thanks, Vince, for the tip!
source:
Nekkei