Sony may follow HTC and give up on low-end smartphones
51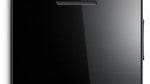 It may be a bit surprising to smartphone owners in North America, but Sony is actually 3rd in smartphone shipments globally, albeit still well behind Apple and Samsung. We may not see a lot of Sony smartphones around here, but Sony is a big time manufacturer, even if its market share has been slipping. And, like another top manufacturer,
HTC
, that has seen its share slip, Sony may be ready to give up on low-end smartphones.
HTC made its claim back in June that it would leave behind low-end devices and focus on giving customers top-notch experiences, but has still seen its market share fall. Now, Sony's Xperia Marketing Manager, Stephen Sneeden is saying Sony may look to do the same thing. He told CNET:
We're ready to be a premium smartphone provider, logically then, at the very entry level is where you lose the 'Sonyness'. And it's where you cannot implement some of these wonderful things from Sony at such a low cost, we might leave the very entry tier to some other manufacturers.
The company seems to think that the best path for Sony to push closer to Apple and Samsung is to focus on its flagship line, and the mid-tier line of smartphones, dropping the low-end. With this strategy, Sony wants to be able to close the gap between it and the leaders within two years.