Sony makes unlocking the Xperia bootloader a "1-2-3-Go!" process
24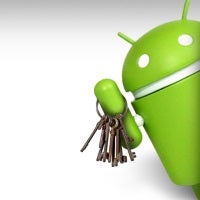 On its developers page, Sony announced the re-launch of its Unlock boot loader service. Marking its "improved usability" as "yet another step in our strive for openness", the process of unlocking Xperia devices should be easier than ever. It's organized in three main steps - users must select their device and enter an e-mail address, submit their IMEI numbers, receive an unlock code and get to the actual unlocking.
Instructions for the whole process have been revised. During the ordeal, the unlocking service will display only the information relevant for a particular device, instead of stuff that's applicable to other products. Sony has also added a reasonably elaborate FAQ section, which happily informs you that the company "does not offer any official support when unlocking the boot loader". You are on your own, kids.
Alas, Sony and other Android manufacturers are powerless when it comes to dealing with the one thing that will truly make users happy - removing the voiding of your warranty after unlocking. While messing with the Xperia bootloader just got easier, it didn't get less riskier. Still, we have nothing but appreciation about Sony's software effort and direct acknowledgment that many users,
shockingly
, love to try new things with their phones once in a while.