Sony is bringing laser face recognition to phones in 2019, promises better accuracy than Face ID
25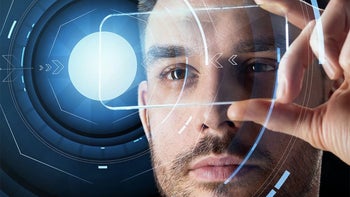 A new generation of face recognition technology is coming to phones in late 2019 and Sony is the company that is driving this innovation.
Sony sensor division chief Satoshi Yoshihara
said last week that the company is planning to ramp up production of the new 3D sensors
for both front and rear cameras, as several phone makers are planning to implement the new tech in their phones.
"Cameras revolutionized phones, and based on what I've seen, I have the same expectation for 3D. The pace will vary by field, but we're definitely going to see adoption of 3D. I'm certain of it,"
Yoshihara said.
While there are multiple uses for these new-generation 3D cameras, the most exciting one might be to enable face recognition that promises to be even more accurate and reliable than the 3D scans that Apple introduced with Face ID. The Face ID way, which phone makers like Huawei and Xiaomi have also mimicked, revolves around projecting dots of invisible light onto a user's face and measuring the deformations in that grid, while Sony's new 3D cameras use pulsating laser signals and measure how long it takes for a pulse to bounce back. This is very similar to the way bats use echolocation in nature.
Sony says this new method creates a more detailed model of a user's face and can work from as far as 16 feet (5 meters).
And Sony is indeed very serious about bringing this to market. The company is hosting a dedicated
Sony Depthsensing website
where it explores the possibilities of such technology and how it can be implemented in autonomous cars, drones, robots and more.
With mass production of these new 3D cameras scheduled for late summer 2019, it is possible that the technology will be available for late 2019 flagships. With in-screen fingerprint technology still showing some growing pains, this might turn out to be the preferred solution for smartphone security in the future.
Recommended Stories