Sony has a water-resistant Xperia X Compact (but only for Japan)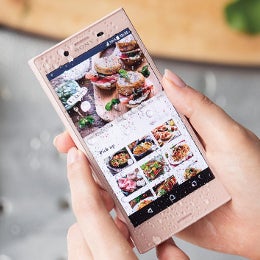 Although it succeeds a respectable line of water-resistant smartphones, the
Sony Xperia X Compact
is not protected against water in any way. More exactly, the global and US versions of the handset aren't, because Sony this week announced an upgraded
Xperia X Compact
that's IP68-certified, thus offering the same level of protection against dust and water as the more expensive
Xperia XZ
.
The water-resistant
Xperia X
Compact was announced in Japan, Sony's home country, and, unfortunately, it will likely not be released anywhere else. The phone will be available starting November in Japan via the country's largest mobile carrier, NTT DoCoMo. Besides water resistance, Japanese customers will also get an exclusive pink version of the X Compact.
The Japan-bound Xperia X Compact has the exact same dimensions and weight as the global and US versions, while also offering the same internals (including a hexa-core Snapdragon 650 processor, 3 GB of RAM, and a 2700 mAh battery). Thus, Sony didn't have to compromise on anything in order to add water resistance, which makes us wonder why the feature is available only on the Japanese model.
Right now, the Sony Xperia X Compact is
available in the US for $449.99
, unlocked. Is the absence of water resistance on the US model a deal breaker for you?