Sony brings its Smart accessories to CES: SmartWatch, Smart Wireless Headset pro, SmartTags
12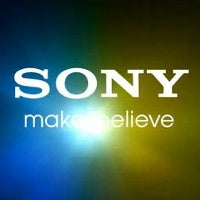 Sony brought some huge announcements at CES: the Xperia S and the AT&T-bound Xperia ion look gorgeous but with so many Androids out there it might take a bit more to really draw attention. A nice little touch that might do just that is the couple of
Smart accessories
Sony brought along with the handsets to outsmart the competition.
The new Sony
"Smart Extras"
accessories include the new SmartWatch, Smart Wireless Headset pro and last but not least the Xperia SmartTags.
First comes the
SmartWatch
which is a successor to last year's LiveView Bluetooth watch. It comes with a
1.3
-inch OLED display and is 0.31" (8mm) thick. The screen has been upgraded and now it comes with a 128x128
pixel
65K touch panel. It's divided into 9 areas where you can tap, in a 3x3 matrix.
The SmartWatch vibrates, has an accelerometer and is dust and splash protected and takes any 20mm wristband.
The
Smart Wireless Headset pro
is a Bluetooth wireless headphone set that will read your text messages or notify you about missed calls via text-to-speech. It's more than just a standard Bluetooth headset, though, as it functions as a standard MP3 player with 2 gigs of internal memory and a microSD card slot. The device comes with a two-row display and uses BT 3.0.
Finally, the are embody one of the neatest ideas we've seen in a while - simplifying the way your smartphone behaves in different environments via NFC. What do we mean? The
SmartTags
are round badges with NFC support which you can have at work, at home, near your bed, pretty much everywhere. When you go to work for example, you just tap your phone to your work smart tag and your phone could fire up the Calendar app and go into silent mode for instance.
Now, all of this sounds awesome, but what's even better is that Sony is also
releasing the Smart Extension SDK, which allows developers to leverage the power of these accessories in their Android apps. Actually, this move shows that phone makers are increasingly starting to look outside the phone to augment the experience and that's one direction we could be going into in the very near future. Do you like what you see so far from Sony?