Deal: Sony Extra Bass wireless headphones, $127 discount
2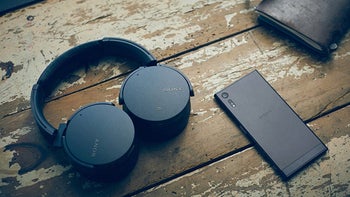 | Product | Condition | Location | Price |
| --- | --- | --- | --- |
| Sony XB950N1 Extra Bass | New | Amazon | $123 |
Wireless headphones are slowly but surely becoming more and more popular. Both due to some manufacturers denying the need for a headphone jack on their phones and also due to the simple fact that audio over Bluetooth is getting better. And, let's be fair, a wireless headset is a convenient thing to have!
Of course, great sound is also important. Here, we have a set of Sony headphones with active noise-cancellation with adjustable bass response. And yes, you can pump up the lows to the point where it even becomes unpleasant, so it's safe to say you've got lots of headroom in that department.
The XB950N1 has dropped to $123 from its retail price of $250 a couple of days ago. We don't know how long that'd last for, so maybe now's a great time to get yourself a pair of cool over-ear Bluetooth headphones.