Sony Xperia devices will receive Android 5.1 Lollipop update next month
27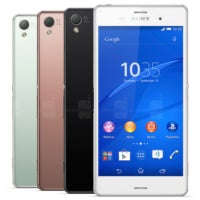 It's official: the Sony Xperia line of smartphones, including Xperia Z and M2 series, will soon see Android 5.1 Lollipop, with the updates rolling out from July. Per an official announcement from Sony Mobile on the matter, the updated edition of Android Lollipop will hit each of the Xperia Z series, the Xperia C3 and T2 Ultra, and the Xperia M2 and M2 Aqua as of next month.
Waiting for an Android update is, for many users, a constant game of
will they, won't they?
But Sony has taken the proverbial bull by the horns in promising Xperia users that Android 5.1 is well on its way. Those running an Xperia Z device will be among the first to see Android 5.1 hit OTA, with those wielding the M2 and M2 Aqua joining the party thereafter, but even so, this is a cause for celebration for all connected to the Xperia family.
Here, for the sake of clarification, is the full list:
Xperia Z Series
Xperia Z1 Series
Xperia Z2 Series
Xperia Z3 Series
Xperia ZL
Xperia ZR
Xperia Tablet Z
Xperia T2 Ultra
Xperia C3
Xperia M2
Xperia M2 Aqua
It's not as though the roll-out has begun just yet, so we'll curb our excitement for the time being, particularly since unforeseen delays can often arise at the 11th hour. With that said, Sony seems pretty chipper in its official blog post on the matter, and given that many Xperia Z devices have only just gotten Android 5.0, we'll expect the subsequent update to be just as streamlined.
We'll keep you updated on the progress of this release, and will let you know as and when the roll-out commences.