Sony Xperia ZR leaks out: a new water resistant quad-core phone
62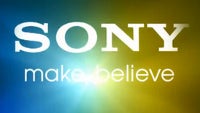 The Sony Xperia ZR has just leaked out and it looks like an extremely interesting device featuring a higher level of element resistance than the Xperia Z and being more compact than the Sony flagship.
The Xperia ZR is said to be a device that was known under the Dogo codename and the Sony C550X model number. It comes with a a 4.6-inch 720 x 1280 pixel display and a quad-core 1.5GHz Qualcomm S4 Pro chipset that may or may not be the Snapdragon 600. The device features 2GB RAM, a 13MP Exmor RS camera sensor and an 8GB internal storage, expandable via microSD cards. It also comes with a large 2300mAh battery.
The most interesting part about the Xperia ZR is its very high dust and water resistance. It features the IP55/IP58, even higher than the IP55/IP57 rating of the Xperia Z. This in turn means that you can submerge the device 1.5 metres under water for 30 minutes.
The design is said to look more like the Xperia ZL than the Xperia Z. It will also likely be a fairly thick, 10mm+ device weighing around 140g.
There are no pictures just yet, but we're definitely thrilled to see such a capable and water resistant device that will not break the bank. What about you?
source: Xperia blog
http://www.xperiablog.net/2013/04/26/xperia-zr-coming-soon-4-6-inch-720p-display-quad-core-water-resistant/?utm_source=feedly&utm_medium=feed&utm_campaign=Feed%3A+XperiaBlog+(Xperia+Blog)